UK oil and gas production continues to rise while unit costs improve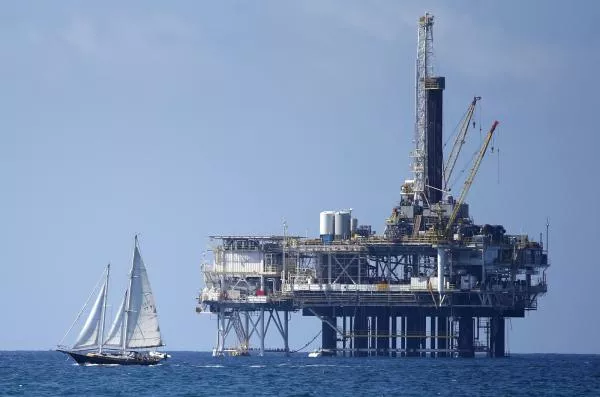 Britain's oil and gas industry has become more resilient with production increasing and unit costs improving, according to the Business Outlook Report 2017 published by the trade body Oil & Gas UK.
Production which declined between 2000 and 2015 started increasing after 2015 and in 2016 output grew 5% to 1.73 million boepd (barrels of oil equivalent per day).
The report foresees continued rise in production over the next two years and peak at between 1.8 and 1.9 million boepd by 2018 in the wake of big investments in recent years in new developments leading to the creation of 34 new production fields since 2013. Productivity is also seen improving in the existing fields.
As many as 13 to 18 new fields could start producing this year, leading to a further increase in output. By 2018, these start-ups alone are expected to contribute up to 600,000 boepd or about one third of the production in the UK Continental Shelf (UKCS), the region of waters surrounding the UK.
According to the report, steps to rein in unit costs are bearing fruit. Average unit operating costs, have fallen by half within two years from $29.70 (£24.27) per barrel to $15.30 per barrel.
Capital efficiency, which refers to the return on capital employed, has also improved. Development costs for newly approved projects have declined by more than half since 2013 and are expected to decline further in 2017.
These factors, Oil & Gas UK said, have led to confidence returning to the sector.
However, the industry body warned that the confidence is unlikely to translate immediately into increased investment activity. Total spending in the UK is expected to be about £17bn in 2017, around 3% lower than 2016.
The impact on the supply chain is seen as hard with companies seeing a 30% decline in revenues over the last two years. Oil & Gas UK urged the government to implement policies to drive investments higher.
"As one means to help address this, Oil & Gas UK is asking the Treasury to extend the investment allowance to operational activities that are focused on maximising economic recovery.
"While the reduction in headline tax rates of recent years has helped create one of the most competitive fiscal regimes for upstream investment, certain adjustments are still required to drive investment over the longer term," Oil & Gas UK CEO Deirdre Michie said.