Chained To The Rhythm helped Katy Perry's 'depression' after Donald Trump won US election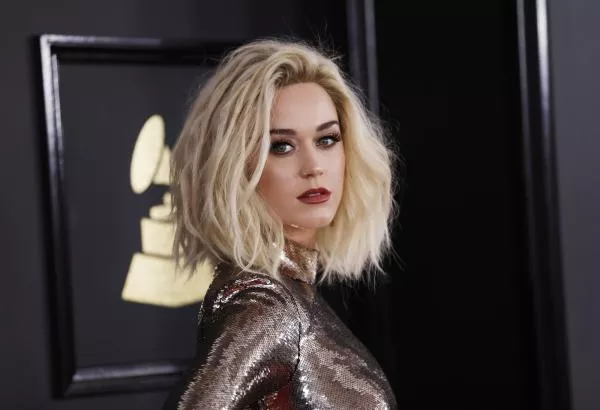 Katy Perry admits she felt "depressed" after Donald Trump won the US presidential election but channelled her frustration into new music. Earlier in February, Perry debuted her new single, Chained To The Rhythm, which blends disco with a positive message of unity in light of the political tension.
After Trump beat his democratic rival Hillary Clinton in November, Perry, 32, made no secret of her disdain for the new president and promised to unleash her "fury" on her upcoming fourth album. Reflecting on how she felt after the election result, Perry told Capital FM's Roman Kemp: "This was after the election and I was kind of depressed and, you know, I definitely didn't want to write a club banger."
Chained To The Rhythm, which features Bob Marley's grandson Skip Marley, offers some light relief for others who may be disappointed with the outcome of the bitter election race. Lyrics include: "Turn up, it's your favourite song/Dance, dance, dance to the distortion," and, "Turn it up, keep it on repeat/Stumbling around like a wasted zombie."
Although the song boasts a mid-tempo sound, Perry was in no mood to emulate the bubblegum pop vibe of previous singles like Teenage Dream or Fireworks. The singer explained: "I was like, 'How are we writing a club banger when the world is on fire?' and it was kind of like, it was a nice exercise of like writing a song that at first listen is a really fun song, but I guess the more you dive into it, it has a different sub-text."
Chained To The Rhythm was co-written by Australian singer-songwriter Sia, whom Perry describes as her "best friend". Gushing over their close professional and personal relationship, the Dark Horse hitmaker said: "We've written for the Prism record before, [a song] called Double Rainbow, and we've always kind of written. I've known her for years, I've known her my whole career in the spotlight, and we've seen each other at all these places and gone through ups and downs."
She continued: "She's one of my best friends and she's helped me through some difficult times, and I was writing with my co-writer that I always write with, Max Martin, and she had never written with him and it was one of my last writing sessions and I was actually really tired because I've written 40 songs for the record and I was just like, I'm tapped, I'm spent."
Perry will perform Chained To The Rhythm at the Brit Awards in London on 22 February.
Watch Katy Perry's Chained To The Rhythm music video: