Caliphate Cubs as young as 12 ordered to fight by Isis in Mosul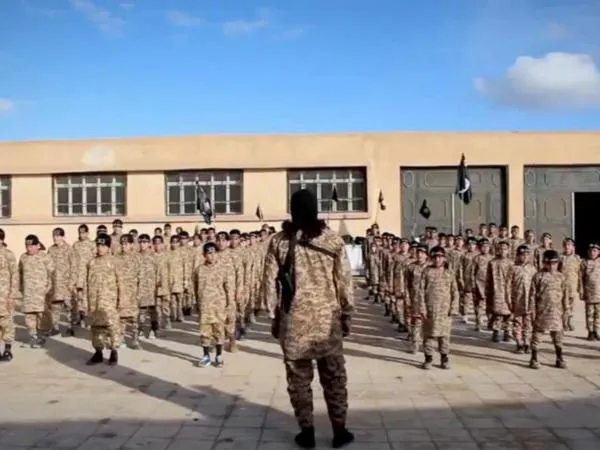 Boys from Mosul, some as young as 12, have been recruited by the Islamic State in Mosul, the militant group's largest remaining stronghold in Iraq.
As the offensive by US-backed forces, led by a vanguard of Iraqi counter-terror troops, enters its fourth week, reports from refugees leaving Mosul have confirmed children trained to behead prisoners and make suicide bombs have been corralled into joining the Isis defence.
The international NGO Save the Children has spoken with families fleeing Mosul, many of whom say that they were forced to pull their sons out of school because they believed they were being brainwashed.
More than a million children who have been living under Isis in Iraq have either been forced out of school or made to learn from an Isis curriculum, the children's charity said.
Parents of children who lived under Isis rule and are now based at Jad'ah camp, south of Qayyarah, say the extremist content of the curriculum aimed to turn the offspring into fighters.
"They would tell children how to make bombs. When children came out from the school there was a big TV in the garden where they were showing propaganda: how to kill and how to make suicide bombs and how to cut heads off," one father of five said.
"We told them... you should not believe it. This is not the right Islam. We were guiding our children to make sure they didn't believe everything they were taught," he added.
Save the Children Iraq country director Maurizio Crivellaro said work needed to be done to give children exposed to the violence back their futures. "Innocent children should never be exposed to this kind of instruction at school. Getting them back into a safe and positive school environment is critical to starting the recovery process and giving them hope for their future," he said.